How to Order doTERRA Essential Oils
To order doTERRA essential oils, you have two options:
---
Why doTERRA essential oils?
DoTERRA Essential Oils represent the purest and most potent essential oils available in the world today.
Not all essential oils are created equal; poor quality essential oils or adulterated essential oils are generally not safe to put in direct contact with your skin let alone to ingest. Cheap manufacturing processes, synthetic alterations and additives are just a few sources of potentially harmful side effects found main stream essential oils.
Essential oil productions today are largely geared to supply a gigantic perfume & cosmetic industry, thus focusing on developing or synthetically replicating aromatic compounds rather than harvesting the therapeutic properties of the plants they actually come from.
doTERRA essential oils are scientifically developed to extract from the plant the purest and most precise chemical compounds that are needed to enable specific therapeutic benefits in the essential oil or blend.
This is why I recommend doTERRA's pure therapeutic grade essential oils. I use them as a daily practice for our family's wellbeing. With essential oils you can:
1. Create a soothing environment to support you emotionally
Ease feelings of anxiety and depression
Uplift your moods
Reduce stress
Elevate the vibrations around you
Trigger emotional release and support healing from traumas and distress
2. Manage your family's first aid naturally
Support hormonal imbalance
Soothe sore muscles, minor burns and scratches
Support immune system fighting colds, flus and tummy bugs
Boost your metabolism and reduce cravings
Induce restful sleep and pleasant bedtime routines
3. Reduce the toxic load in your home with simple natural alternative to chemical products
Spice up your everyday dishes, drinks, cocktails, smoothies & treats
Make your own natural beauty products
DIY fresh cleaning products
---
Why I switched to doTERRA Essential Oils
I have used essential oils all my life for their uplifting properties; I liked that they smelt nice and made me feel happier. In taking the time to "smell the roses" I gave myself permission to travel to a safe and peaceful emotional state, and escape an ever-present and profound sadness inherited from childhood traumas that were unresolved at the time.
I knew instinctively that there was something more to essential oils than their delightful smells, so I started researching them, collecting books on aromatherapy and countless oil burner recipes. But even though I was buying organic and pure, I was always freaked out by the essential oil warning labels: "do not put in contact with skin" or "in case of ingestion…".  How could these be ok for me to diffuse?? So sadly I used them less and less.
Until a school mum invited me to a doTERRA essential oil class she was hosting… I thought to myself: "I may as well go, I am happy to help her out and I need some oils anyway!". Within the first few minutes I was passed a bottle of doTERRA Peppermint, offered to place a drop in the palm of my hand, rub my hands together and cup my hands around my nostrils to inhale the aroma. Whack!!! What a punch the Peppermint oil had!!!
That single drop was all it took to convince me of the extraordinary quality of the doTERRA product.
I could tell the difference, having used so many so called pure essential oils before! I politely listened to the rest of the class but needless to say I needn't hear more. I was ready to buy! The question was which ones? My 7 Yo boy was coming down with a cold (sore throat & congestion) as we were packing for our European holiday beginning with a 24h flight to Paris in less than 3 days! If you have experienced the excruciating pain of blocked sinuses and pierced eardrums whilst flying, you will appreciate that I was very anxious to get him on a plane. At the end of the class I was given 2 samples to take home: doTERRA On Guard Protective blend and doTERRA Easy Air Respiratory blend. I applied the oils at the bottom of his feet that evening, diffused them overnight, and reapplied the next morning. Within 24h, my son told me he was feeling ok and didn't need any more oils. I still diffused them the second night – come on I'm a mum, just to be on the safe side! – but he was right; the cold had cleared up! So I jumped online and ordered express post the complete Australian Oil Sharing kit!
I threw all my other essential oil bottles in the bin!
My husband was really shocked as when I got home I threw all my other essential oils in the bin!! LOL!
If you would like to view a virtual class on essential oils, then CLICK HERE to learn more about what essential oils and why doTERRA is the #1 essential oil company in the world.

---
What is an essential oil?
Essential Oils are powerful natural aromatic compounds carefully distilled from plants, which can be used for a wide range of emotional and physical wellness applications. Fifty to seventy times more potent than herbs, essential oils are highly concentrated so each drop goes a very long way. Good quality essential oils are a natural, safe and cost-effective alternative to many synthetic products/remedies.
Click here to dig deeper into what an essential oils is.
Want to learn how to use essential oils safely? Visit essential oils usage page to learn how to safely use doTERRA essential oils.
Ready to order?  Click here.
---
Ready to experience doTERRA essential oils for yourself?


You will be so excited to receive your first essential oils order to your door
doTERRA teaches informed self-care and encourages people to take a proactive role in their health. In addition to the wealth of resources freely available on the doTERRA website, I will also be there to guide your journey and provide ongoing education and support so you know what to do with the powerful doTERRA products you have just purchased.
When you place your first doTERRA order with me you will receive:
A Welcome kit with information on how to make the most of your essential oils and doTERRA membership, additional resources guide, links to essential oil accessories and supplies, how to get free doTERRA products each month and more.
A pocket book – a must-have resource with personal usage guide listing over 250 health conditions with recommended doTERRA oils and blends + a fridge reference card with 50 health conditions + a free Translating card to reference doTERRA actual product names.
150 uses suggestions and ideas to implement right away the ten oils of your doTERRA Home Essential Kit.
An eBook filled with practical uses and DIY recipes for your oils.
Access to my private Facebook groups, as forums for our tribes of doTERRA essential oil lovers, sharers and business builders to ask questions and learn from each-others' tips, advice, experience and ideas. Email me here to request Access.
Free subscription to a weekly email series that covers in 6 months all the basics when you are beginning with essential oils.
A free personalised Wellness Consult to kick start your natural health, emotional healing, self-empowerment or financial abundance goals (face to face or via phone/video link). You don't have to purchase doTERRA essential oils to request a Wellness Consult; to find out more and book your Wellness Consult click

here

.
Ongoing Support from me! I am dedicated to helping others on their natural health and healing journey so they can live a life filled with love and abundance, so reach me anytime via email or social media to discuss your needs.
Which Customer are you?
I am in love with doTERRA Essential oil products and I want to purchase right away as many products as possible for my needs at the best possible price: Go to Open My doTERRA Account instructions below.
I like the doTERRA Essential oil products and want to purchase right way at the best possible price but I am only after a limited number of items: go to Open My doTERRA Account instructions below.
I just want to purchase a product or two for now, and do not mind paying the retail price to begin with: Simply shop here.
I am considering doTERRA as a business opportunity to create additional income for myself – OR – I want to become a doTERRA stockist: Go to Open My doTERRA Account instructions below and select "Welness Advocate" as your account type.
---
Open My doTERRA Account
Step 1 – Choose the doTERRA essential oil starter kit that is right for you
Not sure what to chose, use a doTERRA pre-made kit:
Use the simple guides below to select the doTERRA starter pack that you want to try first. All packs are fantastic value and represent a saving of 25 percent or more on the products' retail price + a free membership for a year for ongoing wholesale price (25 percent discount).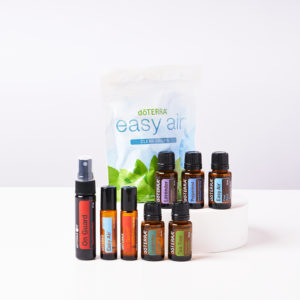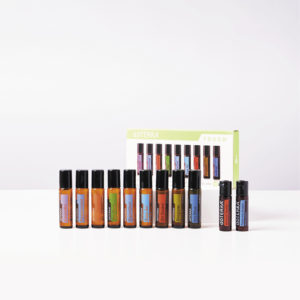 Know what you want, order your a la carte selection:
You can chose to Custom Make your own 1st order, in which case you will have to pay a $35 enrolment fee (enrolment fee may differ in your local currency) to access the products at wholesale price (25 percent discount ongoing).
Here are some ideas to create your own tailored kit:
Maternity & Breastfeeding: Fractionated Coconut oil – Tea Tree – Lemon – Lavender – Geranium – Roman Chamomile – Petitgrain – Grapefruit – Basil – Peppermint – Ginger
Blissful Labour & Birth: Fractionated Coconut oil – Elevation blend – Balance blend – Wild Orange – Lavender – Clary Sage – Sweet Fennel – Geranium – Frankincense – Myrrh
Baby Love: Fractionated Coconut oil – Grapefruit – Lavender – Lemon – Tea Tree – Geranium – Roman Chamomile – Petitgrain – Wild Orange
Stress Less: Balance blend – Elevation blend – Peace blend – Purify blend – Lavender – Bergamot – Cerdarwood – Wild Orange
Sweet Dreams: Serenity blend or Lavender – Wild Orange – Frankincense – Vetiver – Spikenard – Roman Chamomile – Ylang Ylang
Mood Management: Serenity blend – Balance blend – Smart & Sassy blend – Clary Sage – Bergamot – Lemongrass – Wild Orange
Athlete's Performance: Ice Blue blend – Easy Air blend – On Guard blend – Tea Tree – Frankincense – Peppermint – Lavender – Lemon – Fractionated Coconut Oil
Men's World: Tea Tree – Lemon – Peppermint – Sandalwood – Rosemary – Bergamot – Clove – White Fir – Lavender – Patchouli – Frankincense – Wild Orange – Lemongrass – Cedarwood – Lime – Balance blend – Fractionated Coconut Oil
Organic Gardener: Tea Tree – Rosemary – Clove – Thyme – Lemon – Wild Orange – Spearmint – Peppermint – Lavender – Sage – Lemongrass – Cedarwood
Classic Italian Cooking: Lemon – Grapefruit – Basil – Thyme – Marjoram – Rosemary – Oregano – Clove – Black Pepper – Sweet Fennel
Asian Inspired Cooking: Lemongrass – Lime – Ginger – Cilantro or Coriander – Cassia or Cinnamon – Cardamon – Lemon – Wild Orange
Beloved Pets: Fractionated Coconut oil – Home Essential kit – Rosemary – Helichrysum – Melissa – Purify blend – AromaTouch blend – Serenity blend – Salubelle blend – Zendocrine blend
These tailored kits ideas have been inspired from my personal experience as well the must have resources I use every day: Modern Essentials and Essential Life books, which are available to purchase here.
Step 2 – Order your starter kit online
Enter my doTERRA online shop here
Choose "join and save"
Choose your language and country
Choose 'local'
Choose 'wellness advocate' if you wish to earn commissions, or 'wholesale customer' if you simply wish to purchase for your own needs. PS. You can always upgrade at a later stage.
Enter your personal information. *At enroller ID, enter my number if it isn't displayed automatically: 3066862 and click verify to make sure my name comes up.
Set up your password (this can be changed later).
Select the doTERRA kit or enter the a la carte products you need, including any additional must have's such as Fractionated Coconut oil and an 8-vial keychain.
Select the delivery option.
Enter your credit card details and complete your order.
Step 3 – Relax, get ready & start learning
Welcome to the Naturally family!  Your doTERRA order is on its way! It will be delivered from doTERRA directly to your door in just a few days. I will email you all the info you need to get started and will be in touch after you have received your order to answer any questions you may have and guide you through the next steps.
Remember to join me on social media and request to join my private FB group to keep yourself updated on latest news, upcoming events, monthly specials and chats.
---
Browse the doTERRA Essentials 2018 online catalogue
The complete 2018 doTERRA Essentials Product Guide is available here.